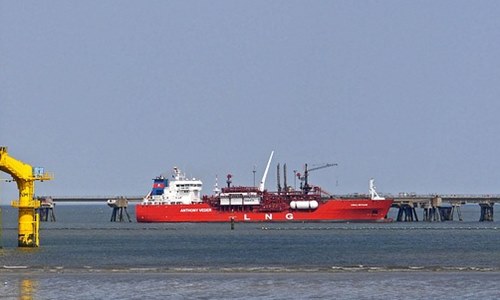 Korea Midland Power Co. Ltd., an electricity generating and supplying firm, along with Singapore based energy and commodities firm, Vitol Asia Pte. Ltd., have jointly announced that the companies have inked a Memorandum of Understanding (MOU) for exploring downstream, midstream and upstream project opportunities in liquefied natural gas (LNG).

According to a press release from Vitol, the company had agreed to supply KOMIPO with 400,000 tons of LNG every year for 10 years, under an existing long-term Supply and Purchase Agreement (SPA), which was signed in 2015.

President and Chief Executive Officer of KOMIPO, Mr. Hyung Koo Park, said in a statement that the company looks forward towards developing its relationship with its trusted partner in the LNG business, Vitol.

Mr. Russell Hardy, Chief Executive Officer of Vitol Group, was also quoted saying that the company has reinforced its partnership with a highly well-respected firm in that region, KOMIPO, and will work with the company on identifying further opportunities.

Apparently, around 20 percent of electricity generation in South Korea comes from natural gas, 30 percent from nuclear, and 40 percent from coal. However, the country has been seeking ways for increasing its gas usage on the back of nuclear and environmental safety concerns. The government is ready for reducing tax on LNG usage, and increasing taxes on coal from April itself.

For the uninitiated, Vitol is among the biggest and most experienced independent traders of LNG, with an extensive global logistics and trading network built in more than a decade of serving consumers, delivering more than 7.4 million tons of LNG in 2017.

Leading public energy firm, Korea Midland Power Co. Ltd., is purportedly responsible for around 8 percent of domestic power supply, producing and supplying electricity across the nation. The company has started importing LNG in 2015, and now it imports close to 850 thousand tons every year.