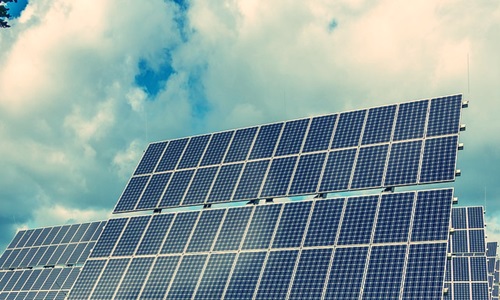 Cleantech Solar has recently launched the 9.8 MW solar PV system at Chip Mong Insee Cement (CMIC), that owns and operates a highly advanced cement factory in Cambodia. Apparently, this system includes a floating solar power plant of 2.8 MW capacity installed on the CMIC's reservoir, and an additional 7 MW is deployed across numerous rooftops at the facility.

A news release from Cleantech Solar reveals that this project is anticipated to generate 297 GWh of clean energy throughout this partnership agreement, which would avoid 197,000 tons of CO2 emissions across the lifetime of this system. By substituting a portion of electricity consumption of the plant with solar PV, this system would contribute to the sustainability efforts of CMIC.

Purportedly, this would also assist the company in reducing operating costs without requiring to take the performance risk or make the capital investment for the solar system. Additionally, the floating solar system's deployment would protect the reservoir from direct hot midday sun and the wind. This is predicted to lower water loss via evaporation, which would contribute to the water conservation efforts of CMIC.

Chairman of CMIC, Meng Leang, mentioned that the company is committed towards being a trusted firm that is both socially and environmentally responsible. Producing cement in Cambodia for substituting imports creates jobs and opportunities for Cambodians. Adoption of solar is a crucial step for meeting the company's energy requirements, and at the same time lowering CO2 emissions, he said.

Leang added that the company has selected Cleantech Solar due to its strong financial and technical capabilities, and extensive track record. With CMIC's shared values on quality and safety, this has delivered a highly successful solar project along with solidifying alliance with Cleantech Solar.

Raju Shukla, Executive Chairman and Founder of Cleantech Solar, said that the economic benefits of sourcing renewables would include security of supply, long-term price stability, and cost savings, apart from social and environmental benefits like promoting corporate social responsibility and lowering emissions.