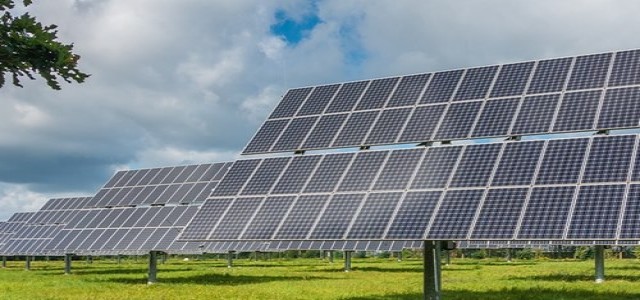 Solar energy investments have displayed great resilience in the first half of 2020 against the economic slowdown due to the on-going COVID-19 pandemic. As per the latest news, Armenia has announced a tender for the development of a 55MW solar power plant located near Mets Masrik town in Gegharkunik province.
According to sources familiar with the knowledge of the matter, the IFC (International Finance Group), a member of the World Bank Group, the EBRD (European Bank for Reconstruction and Development), and the EU (European Union) have inked an agreement to support the construction of the first utility-scale solar power plant in Armenia.
The solar power plant will boost Armenia's supply of renewable energy and will also help the nation to reduce its dependence on imported fuels. Fotowatio Renewable Ventures (FRV), a leading developer of solar energy solutions, is responsible for the construction and development of the plant.
Sources cite that the company will receive a $35.4 million debt financing package consisting of two $17.7 million loans, one each from EBRD and IFC. The IFC loan involves an $8.9 million loan from the agency's account and an $8.9 million loan from the IFC-Finland joint program for the climate. The solar project will also receive a EUR 3 million investment grant from the EU, mobilized by the EBRD.
According to sources, the solar power plant is anticipated to create over 128 gigawatt-hours of electric power yearly at a competitive tariff of 4.19% per kilowatt-hour. The generated electricity will be sold under a PPA (Power Purchase Agreement) to the Electricity Networks of Armenia, a regional entity responsible for electricity distribution.
The solar plant will displace the release of 40,000 tonnes of CO2 yearly. Currently, Armenia produces around 70% of electricity from imported fossil fuels. As the nation's demand for electricity grows, renewables are expected to offer a low cost and sustainable source of energy to the nation.
Source Credit - https://energyindustryreview.com/renewables/first-solar-power-plant-in-armenia/