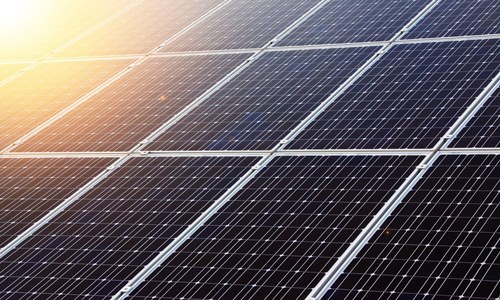 The Chinese firm is still considered a tier 1 solar manufacturer and continues to produce modules
Panels to be sold in U.S. will come from ET Solar's existing facilities in Thailand, Turkey, Cambodia, Vietnam
ET Solar, a leading solar panel manufacturer headquartered in China, has reportedly announced the relaunch its U.S. sales and large-scale development division which was closed in 2017. Sources familiar with the matter informed that in 2017, ET Solar Inc. had filed for Chapter 11 bankruptcy in U.S. courts. According to Bloomberg New Energy Finance (BNEF), the company is still considered a tier 1 solar manufacturer and continues to manufacture modules. Seemingly, the outstanding reputation of ET's brand in the U.S. market and on the basis of positive perspective for the U.S. PV market demand, the U.S. bankruptcy court approved the reorganization plan of ET Solar Inc. According to an ET Solar press release, after the process of restructuring, Wuxi Bardon Company (BD) and Yuanfar are now completely supporting ET solar brand's U.S. operations team. In addition, Wuxi Bardon has already created business patterns of financial supply chain with Yuanfar. Wuxi Bardon was previously involved with solar marketing. Sources informed that Yuanfar is a subsidiary of China Aerospace Science and Technology Group, which is a government-owned enterprise. It is involved in financial supply chain and has organized large-scale solar module supply agreements. The modules of ET Solar, to be used in the markets of U.S. will be sourced from ET Solar's existing solar panel manufacturing facilities in Thailand, Turkey, Cambodia and Vietnam. Both BD and Yuanfar are committed towards supporting ET Solar in the United States. This includes leveraging the muscular financial strength of Yuanfar on behalf of module orders of ET Solar Inc in the United States and will provide average supply chain financial support every month, worth $50 million, to safeguard the delivery of orders, sources commented. Once reorganization is complete, the relaunched ET Solar Inc.'s plans are to provide financial compensation and panel replacement to the customers, sources said.