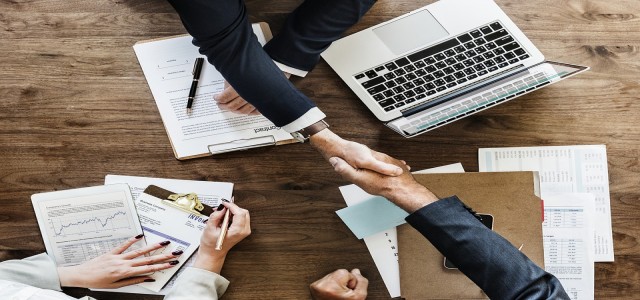 Kanfer Shipping AS, the Norway-based shipping company focused on LNG transportation and terminal solutions, has reportedly inked an agreement with CGR Arctic Marine to develop cost-efficient LNG Bunkering Vessels. Kanfer will also market CGR's LMBV (Liquid Methane Bunkering Vessel) and other cutting-edge technologies to customers in the global shipping industry.
According to sources familiar with the knowledge of the matter, the exclusive LMBV design significantly improves bunkering operational reliability and decrease costs. CGR will also implement its cutting-edge technology to Kanfer's proprietary DSV (Detachable Stern Vessel).
While commenting on the deal, Stig Anders Hagen who is the Managing Partner at Kanfer Shipping expressed satisfaction and said that the agreement marked another pivotal step in the company's journey to becoming a leading owner and developer of flexible LNG bunkering infrastructure.
The agreement brings Kanfer's LNG capabilities and expertise and CGR's patented technologies under one roof, Mr. Hagen said while adding that both companies will provide customers with top-notch designs that reduce complexity, maximize savings, and improve operational efficiencies compared with current solutions.
Bård Norberg, Managing Director of CGR Arctic Marine said that CGR's collaboration with Kanfer strengthens and complements the company's passion to offer sustainable solutions for LNG bunkering. The company is excited about the opportunities that this deal develops for both companies, said Mr. Norberg.
For the record, LMBV is an industry-first vessel equipped with a plug-in hybrid system comprising a modular battery system together with pure gas generators. It also features a single tank and less cargo containment equipment. This combination decreases weight, maximizes the insulation surface area, and enhances hull utilization.
LMBV is a multi-purpose cargo handling plant that combines reliquefication, cooling, and gas recovery operations, allowing pollution-free and safe cargo handling during discharge, loading, and gas freeing operations.
For the record, CGR is Norwegian LNG Technology Company that develops a unique LNG bunkering vessel and innovative gas delivery systems to decrease the cost of LNG bunkering infrastructure.
Source Credit - https://www.businesswire.com/news/home/20200721005991/en/